Last Monday, I hit the panic button.
HARD.
⠀
I was overwhelmed by feeling a huge lack of control, scared of failing as a mom, a coach, a wife, a provider, scared of the uncertainty of it all.
Because right now, everything IS uncertain.
So, not my best day.
Until I finally surrendered, hours later, and dove into a challenging workout with kettlebells and my homemade sandbag, which, as it reliably does, settled and centered me. ⠀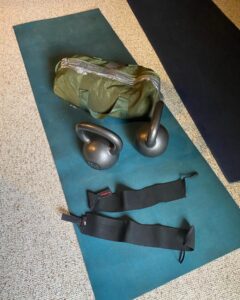 It helped me stop panicking and made it easier to use mindset tools mil spouse life helped me develop: focusing on controlling the controllables and letting go of all the variables that were out of my hands. ⠀
I'm sharing this because you might be going through many of the same feelings in your life, too. 
It always helps when we hear that we're not alone in our experiences, that our feelings are shared, that we are part of a bigger community—that we really are in it together.
⠀
Much like in my milspouse years, the COVID-19 reality is an uncertain one for us all.
There is so much we aren't in charge of, so much in our lives that we can't affect directly.
But we are in charge of our selves—we have influence over our minds and our moods if we practice.
**We can care for our physical selves, our fitness, which in turn creates a better mood and calmer mind.**
⠀
Then we can get busy controlling the controllables, staying engaged with the present moment, resisting the urge to borrow trouble, and being more of the human and influence we want to be for our family, our friends and our community.
Keep investing time in your fitness.  
It matters.
Keep finding ways to move each day that relieve stress, improve endurance, and feel satisfying to you when you've finished.
The best thing we can do when things are uncertain is to be the best that we can be, inside and out.
Reach out if you need more support, more ideas, more fitness solutions.
Or if you just need to be heard. ⠀
We really are all in it together.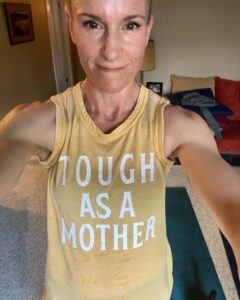 ⠀