"Mom!  Have your legs always looked like THAT???" 
My 13 year-old daughter asked me, one slow Sunday morning as I was minding my own business, drinking coffee while hanging out in my pajama shorts (swipe left to see my 'vascular' gams).
A couple of years ago, I would have been hurt, or at least very self-conscious, but now...it's just a part of the package.
Truth be told: I've also got cellulite on my thighs, loose skin on my stomach, wrinkles on my face, some brown spots on my arms, stretch marks all over my hips, and these very obvious varicose veins on my legs.
These 'flaws' are just details and part of the story of a life being lived fully:  a story of growth, fluctuation, gains/losses, pregnancies and births, time spent on my feet instead of on my butt, countless runs out in the sunshine and fresh air.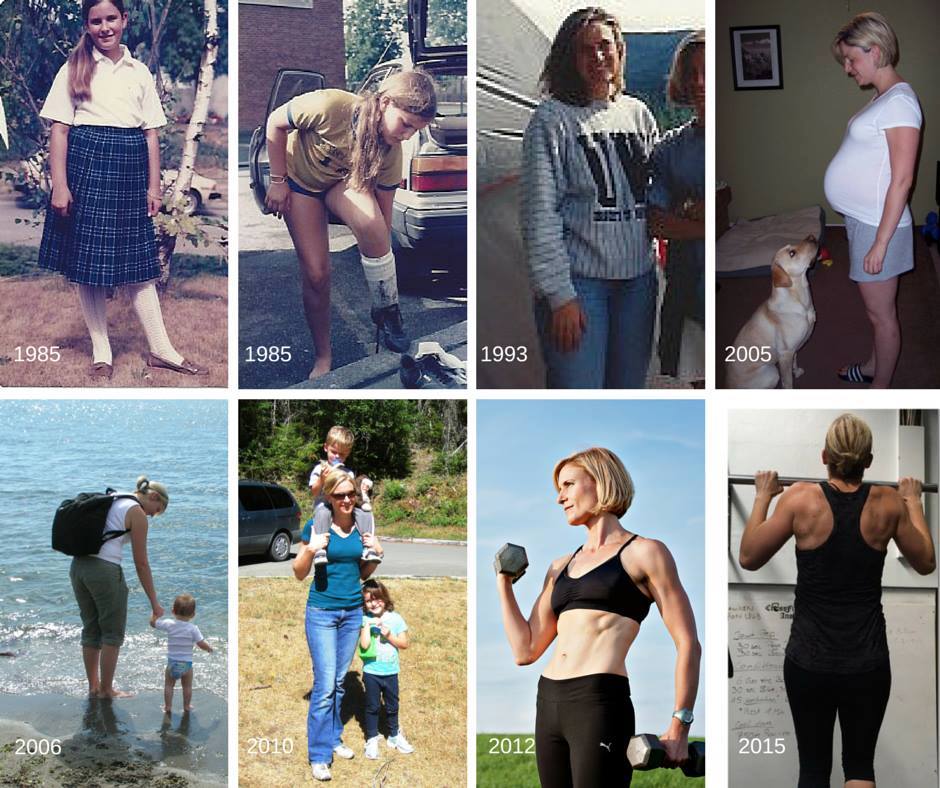 These perceived aesthetic 'flaws' are just a part of my whole human package, not a reason to feel less than, embarrassed or ashamed.
We get to choose how we live, we get to choose how we feel about the human vehicle in which we get to travel and experience life.
Instead of shame, we can choose to enjoy what our bodies can do and to let go of the need to look 'just so,' no matter what we're wearing—leggings, shorts or a bikini.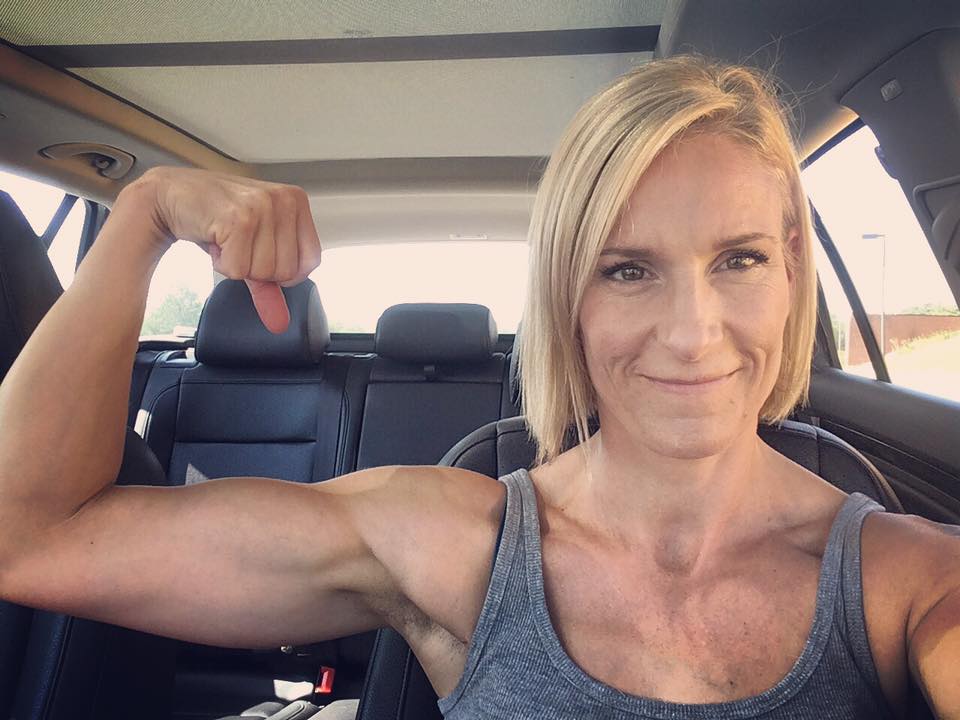 We can choose to enjoy our health and vitality, to feel sun on our skin, to chase athletic goals, and to be the strongest, fiercest version of ourselves from here until that final finish line.
It doesn't mean we don't care how we look, it just means we consciously and intentionally choose not to let aesthetics alone motivate our goals or dictate how we feel in and about our bodies.
Mindset change like this takes practice, but man is it freeing, and it's a huge part of the coaching work I do with my clients in my 1:1 online program.
It's worth all the mental and emotional work it takes to learn to shake off old mindsets and to stop carrying the weight of body shame around, or even worse—passing it on to our daughters and other women we care about.
Freedom from the burden of body shame is worth every bit of the work it takes to adopt a new mindset.
And those stretch marks, the ones so many of us have?  
They're not just muscle streaks. 
They're tiger stripes.
Curious about my 1:1 coaching options?
Ready to make the postive mindset, diet and fitness shifts that get you results AND help you live more happily and peacefully in your own skin?
Then book a discovery call to get more information and see if this kind of mindset, lifestyle and fitness coaching is a good fit for you.
**Click HERE to schedule your call**
It just might be the first step in making peace with your body while getting the results you've been wanting to see and feel in your real life.
.
.
#becomeyourbestyou #thisis40something #astrongmindinastrongbody #livefully #bodypositive #leanin #fitmom #fitforlife #attitudeofgratitude #gritgracegrowth #getstrongbestrongstaystrong #bemorenotless #strongerforlife #mastersathlete #proudmilspouse #momlife #morethanjustasoccermom #justkeepshowingup #dothework #mindsetmatters #mindsetmusclesmeals #onesizefitsonecoaching