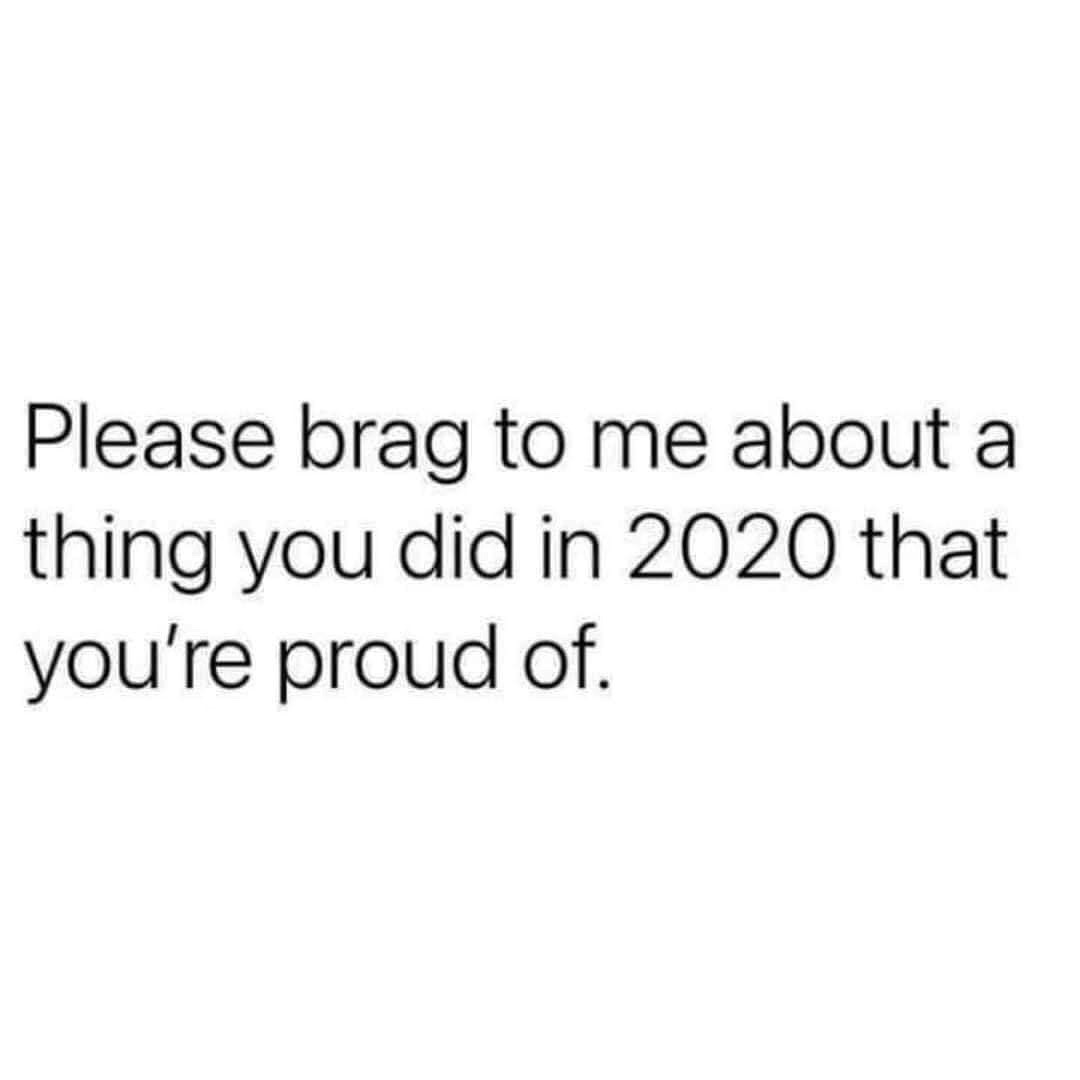 For REAL—please brag on yourself.
This year was a test and a bit of an ass-kicker, and there's no better way to usher it out than by claiming and owning your wins and accomplishments.
Sometimes, our wins are huge, noteworthy, giant accomplishments that we want to shout about from the rooftops.
⠀
And other times, winning is just as simple—and significant—as choosing not to quit.
⠀
Life's tricky at times, hard, challenging, complicated...2020 in a nutshell, right?!?
⠀
Our best-laid plans and best intentions can be waylaid by, well, life in a 'normal' year…and this year was anything but normal.
⠀
So if you crushed it at times this year, and had a big win or two, celebrate it—shout it from the rooftops.
⠀
And if you just plain hung in there, and took a knee at times, but refused to quit, congratulate yourself for that, too.
⠀
Both are significant, both are still wins.
⠀
Keep on keepin' on, persist and eventually those efforts WILL add up.
⠀
It's not an 'if,' it's a WHEN.
⠀
➡️ So what were your wins this YEAR??
⠀
➡️ What are you most proud of accomplishing or overcoming??
⠀
Celebrate and name them to make your 2021 wins even more likely ❤️
⠀
🙌 Remember: shared joy is joy doubled, so don't hold back!! 🙌
⠀
Can't wait to hear about your wins so I can celebrate them with you!
xo,
Kate